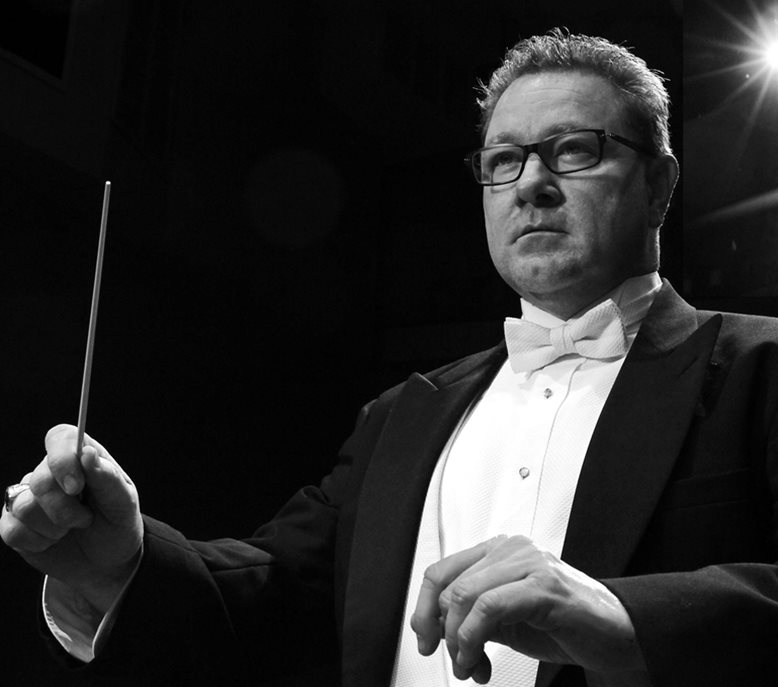 Our Conductor
STEPHEN A. FUTRELL
Stephen A. Futrell (DMA, University of Missouri-Kansas City, Conservatory of Music) is Director of Choral Activities and Associate Professor of Music at Elon University in North Carolina, where he teaches conducting, directs the auditioned Elon Camerata, teaches contemporary commercial studio vocal style and technique, and is director of élan, a select a cappella, vocal jazz, commercial/studio ensemble. He currently serves as Artistic Director/Conductor for Voices – The Chapel Hill Chorus, conducting two ensembles: Voices, a 100-member chorus; and Cantari, a chamber choir of 28-32 members. The Mission of Voices is to foster, sustain, and share the art and joy of choral music and to enrich the Triangle community through excellent performances of music from diverse cultures and historical periods.
Read more about Dr Futrell
Dr. Futrell's experience, enthusiasm, and guidance was instrumental in founding and developing Elon's Bachelor of Science degree in Music Production & Recording Arts—a very popular program that now boasts its own record label, tech lab, and digital recording studios. It was his background and curricular research that facilitated the establishment of the program's emphasis on creative process, critical listening, and both live and studio performance and recording techniques.
With the Baton Rouge Symphony, as former Chorus Master and Staff Conductor, Dr. Futrell conducted annual Messiah concerts, Christmas Pops concerts, as well as their summer concert series. He made his European conducting debut in June 2002, appearing with the Sinfonia Dell'Arte di Arezzo at the Teatro Petraca, Arezzo, Italy. Then in 2006, he served as conductor for the National Youth Choir at Carnegie Hall, as a guest conductor at New York's Lincoln Center, as well as appearing as Associate Conductor/Chorus Master for the Aegean Verdi Festival on the island of Lesvos, Greece. Among Futrell's publications, his most significant are his modern performance editions of three Classical motets by Anna Amalia von Sachsen (1739-1807), published and available through Fred Bock Music Publishers.
As a recording artist, and former music producer for DreamWorks Animation SKG International, with more than three decades of experience, Dr. Futrell has performed in live and studio settings as a vocalist, trumpeter, writer, arranger, and producer throughout the metropolitan areas of Kansas City, Chicago, Orlando, Nashville and the Gulf Coast region.
His clinics and presentations on conducting, rehearsal techniques, and all-things-jazz have been at state, divisional and national levels for ACDA and NafME. His 2017 performance as guest artist and vocal jazz clinician for the University of Colorado—and Fairview High School in Boulder, Colorado—was standing room only. As a guest conductor for district and state honor choirs, he has conducted in 15 states, as well as solo and ensemble adjudication both in the United States and abroad. Dr. Futrell is former Jazz Repertoire and Standards Chair for ACDA Southern Division, and is currently Jazz Repertoire and Standards Chair for North Carolina ACDA.
Futrell is recognized as a proponent of the solo voice and emphasizes the use of vocal science as the foundation of his approach to artistic ensemble singing. He currently serves as adjudicator for CS Music (<a href="https://csmusic.net/">https://csmusic.net/</a>) which sponsors national vocal scholarship competitions and offers on-line vocal coaching.
Stephen Futrell's artistry as a conductor has been influenced by his doctoral studies with Eph Ehly and Gary Hill. His Bachelor and Master degrees in Music Education from Louisiana State University, where he worked with Frank Wickes, James Yestadt, Victor Klimash, and Kenneth Fulton, have also been influential.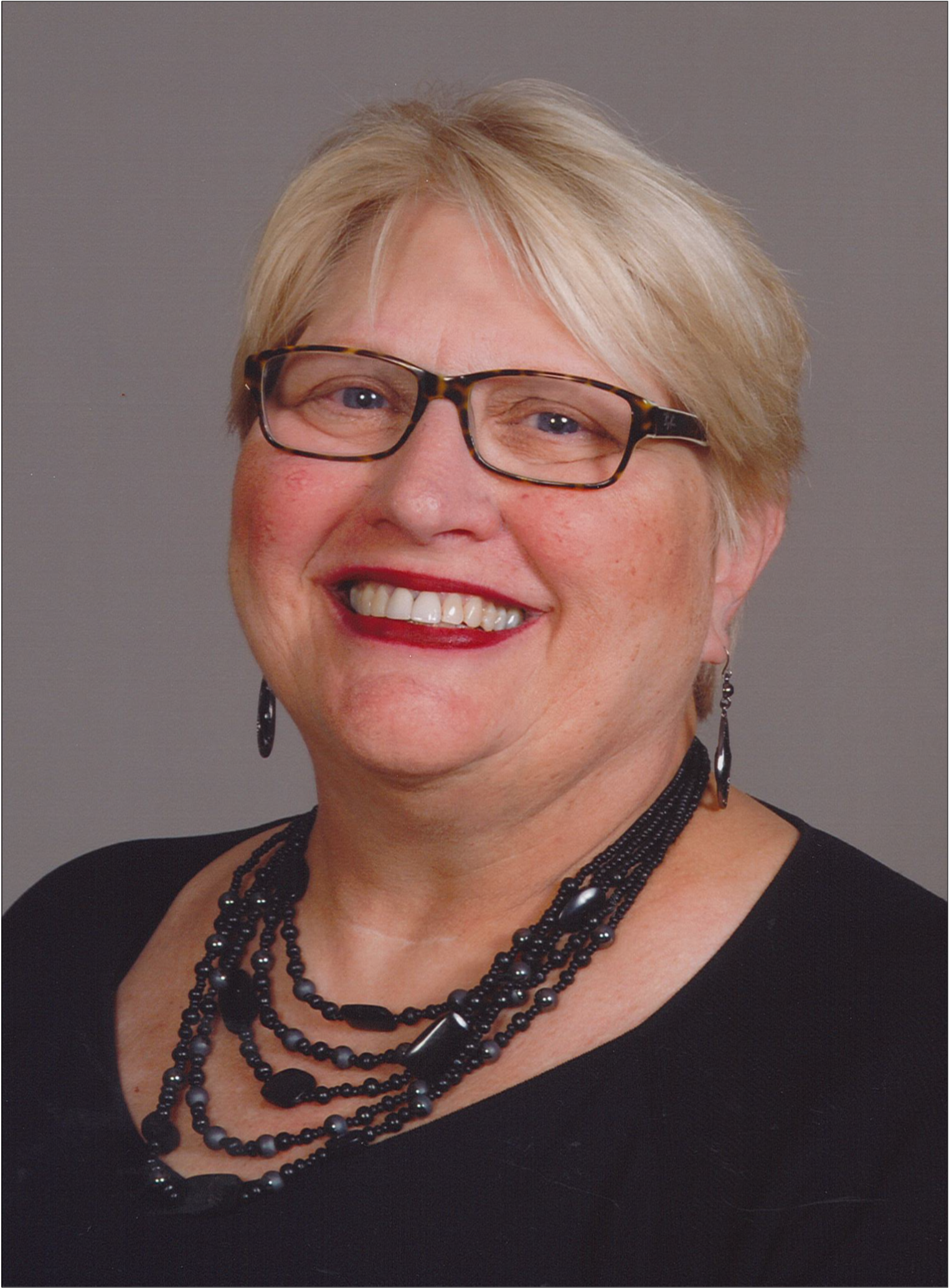 Accompanist
JOY HARRISON RUST
Joy Harrison Rust, a piano and music education major at Capital University in Columbus,
Ohio, served as the accompanist for the Men's Glee Club for four years. Mrs. Rust also holds an MA in Curriculum and Instruction, a license for gifted education, as well as National Board certification in Early and Middle Childhood Music.
Mrs. Rust retired in 2018 after 40 successful years as a K-12 music educator in Ohio, Florida, Illinois and North Carolina, She is currently the organist/pianist at Elon Community Church, and enjoys traveling, reading and accompanying in her spare time. She and her husband Stephen reside in Burlington.
Our Board
Becoming A Board Member
If you share a passion for choral musical excellence and are interested in working with a group of volunteers who also share that same passion, please consider joining the Voices Board.  You do not have to sing with us to serve on the Board, just a desire to help us fulfill our mission of sharing the art of choral music and educating the community with inspiring performances that shine a spotlight on diverse cultural and historical periods.
Board Members meet monthly and attend a half-day retreat once a year to discuss the organization's strategy and upcoming performances. Members typically serve on the Board for three years.
If you have questions, need more information or would like to become a Board Member, please email us.
Here are the current board members.